Fuse Graphic Design occupy a long, narrow corner site in Portobello, with a narrow frontage at the end of the terrace on Synge Street and a longer stretch on Lennox Street.  Replacing a commercial building, the brick extension (completed in 2008 by Box Architecture) joins on to the existing structure. Somehow, despite picking up more aesthetic cues from the terraces, the new piece integrates itself well with the old.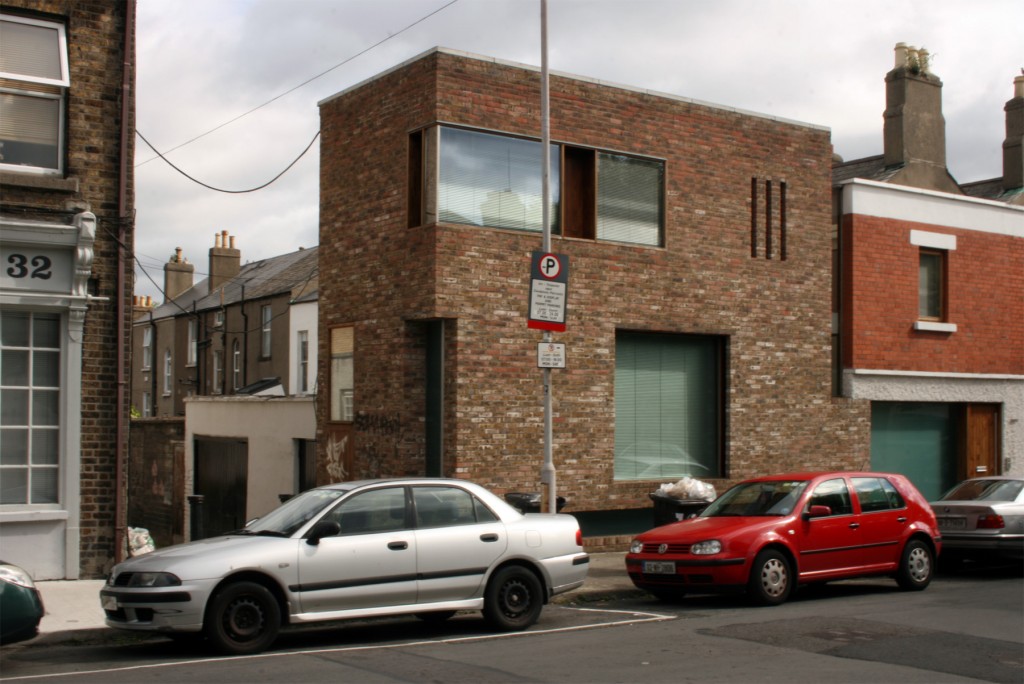 Part of that integration must be down to the interlocking, and that step (with a glazed strip joining them above ground floor) makes the unequal parapets – the extension rises to the height of the terraces – seem like a result of the same move. Cutting two matching doors in the existing building also helps with the unity, with a large expanse of glass and timber matching the language of the new openings. Across the facade, the glazed openings relate to the interior requirements for light, including the low strip at the corner of the extension providing daylight to the basement.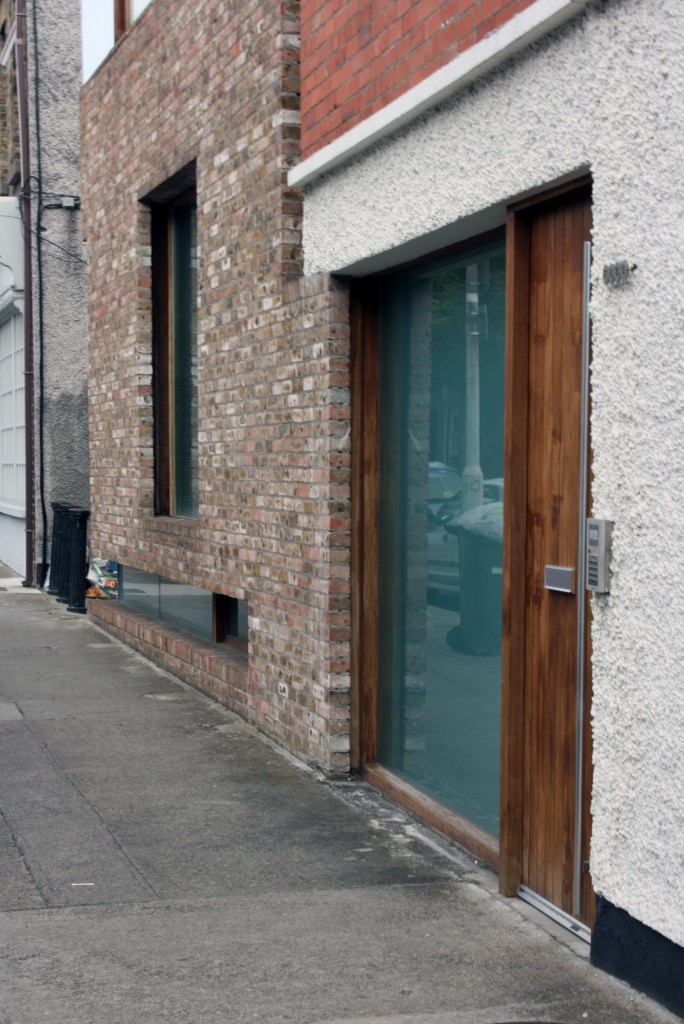 The extension would be a very beautiful object in its own right, with crisp edged lines (as in the interior) and a kind of grounded presence that makes turning into the lane to be reminded of the narrowness quite a surprise. It's even better for managing to take on a fairly unremarkable existing building too.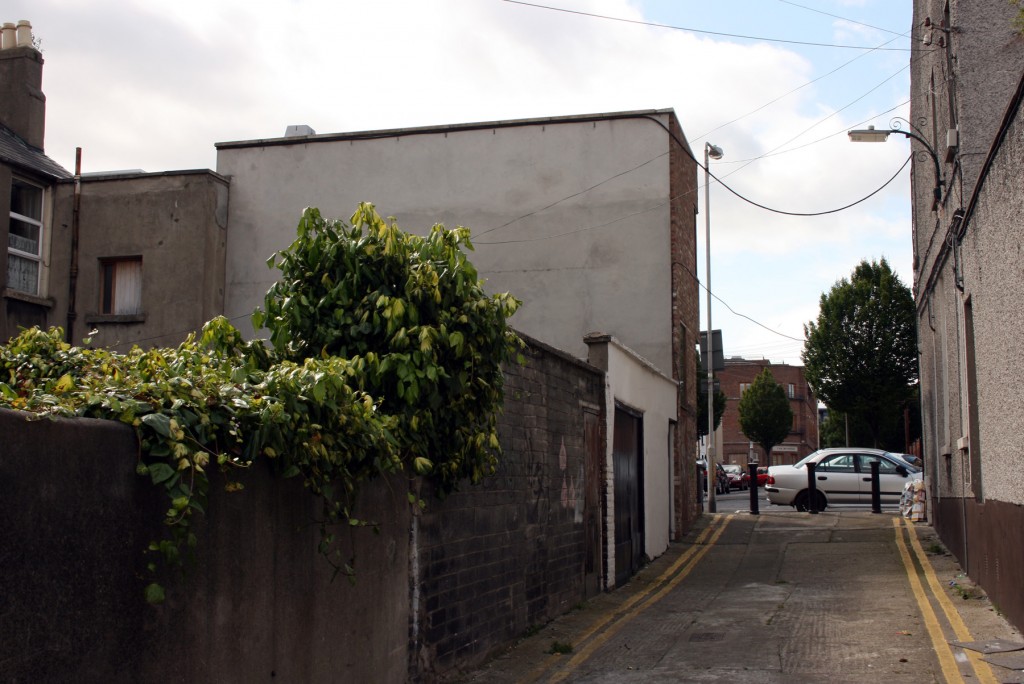 Lennox Street feels like the tv-ready core of Portobello, a mix of periods meshed together by self-conscious urbanity and the neat backdrop of terraces in every direction, and Fuse is a highlight.