The stretch of O'Connell Street that includes 46-49 is quiet and closed, investment property bought with the intention of redevelopment, shifting through redevelopment schemes (as part of the Carlton plans, as a conference centre, as a shopping centre) and now just…waiting. Dr. Quirkey's and the Garda station are an unlikely pair of beacons among the empty buildings, still open and both drawing in strange cross-sections of Dublin life.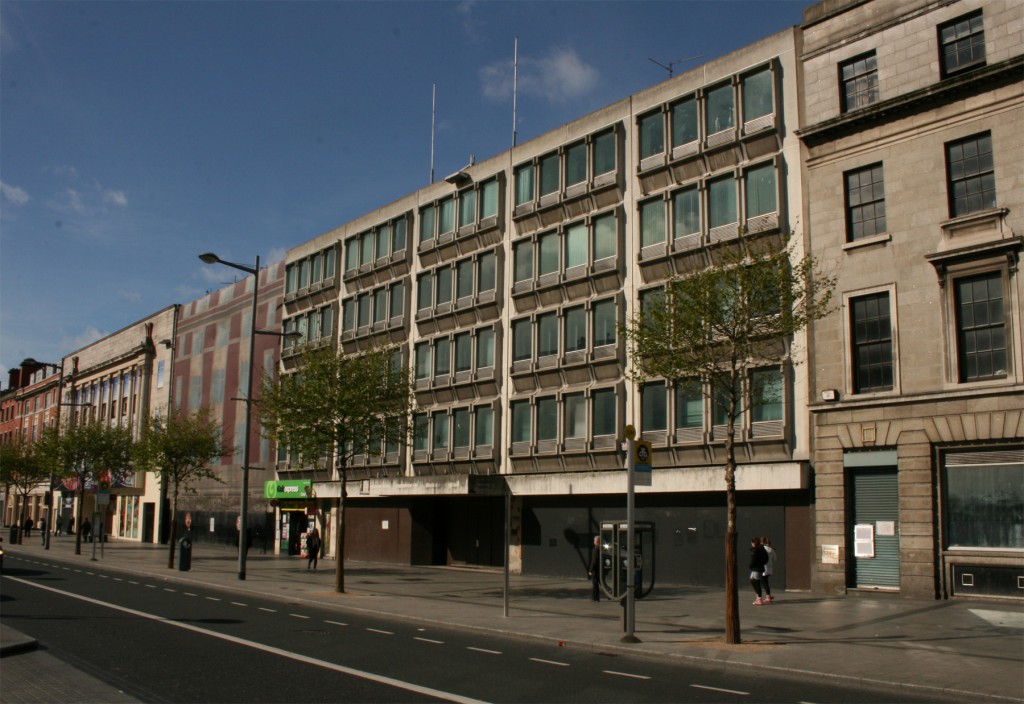 46-49 has four ground-floor retail units, and above, there's 35000 square feet of office space over four floors. The building is t-shaped – if you walk around to sticky, pungent Moore Lane, you can see the back stretch – and was completed in 1975, designed by Arthur Swift and Partners. The former headquarters of Gilbey's wine merchants was demolished to make way for it – two eighteenth century houses that had been remodelled in 1860 by William G Murray - and a newspaper article from 1975 (The Irish Times, April 9, p.22) takes a hilariously offhand tone about one of the Gilbey's ceilings being presented to the Georgian society: "the society apparently regards the ceiling as one of the finest of its type in Ireland." Apparently. Dublin County Council moved in later that year as tenants, the council was abolished in 1994 (splitting into South Dublin County Council, Dun Laoghaire-Rathdown County  Council, and Fingal County Council), and Fingal County Council left O'Connell Street for their new County Hall in the early 2000s.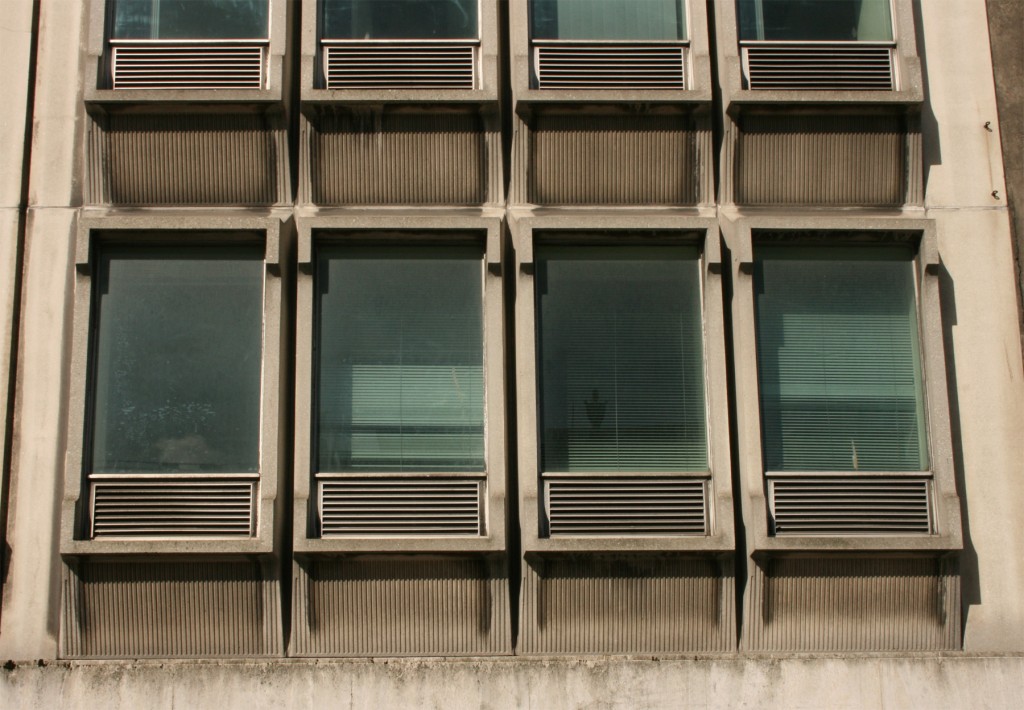 I might be the only person who's sad when someone finds the money to demolish 46-49. The precast concrete units on the facade are such a distinctive shape, taking on the kind of form you see in little injection-moulded plastic toy kits or packaging. The lines are crisp, with sharp corners and the ribs in fine lines below each window, and the vents and tinted glass sit inside neatly. The whole facade has weathered and stained heavily, and the marking adds even more three-dimensionality to the shapes.
If you look up at them in the sun, they glisten, but they're not even slightly pretending to be stone – it's concrete used as a material with its own properties and possibilities, making new shapes and structures. Presumably there's some unreported quality to the form that explains the choice, but regardless, it's beguilingly, futuristically beautiful.