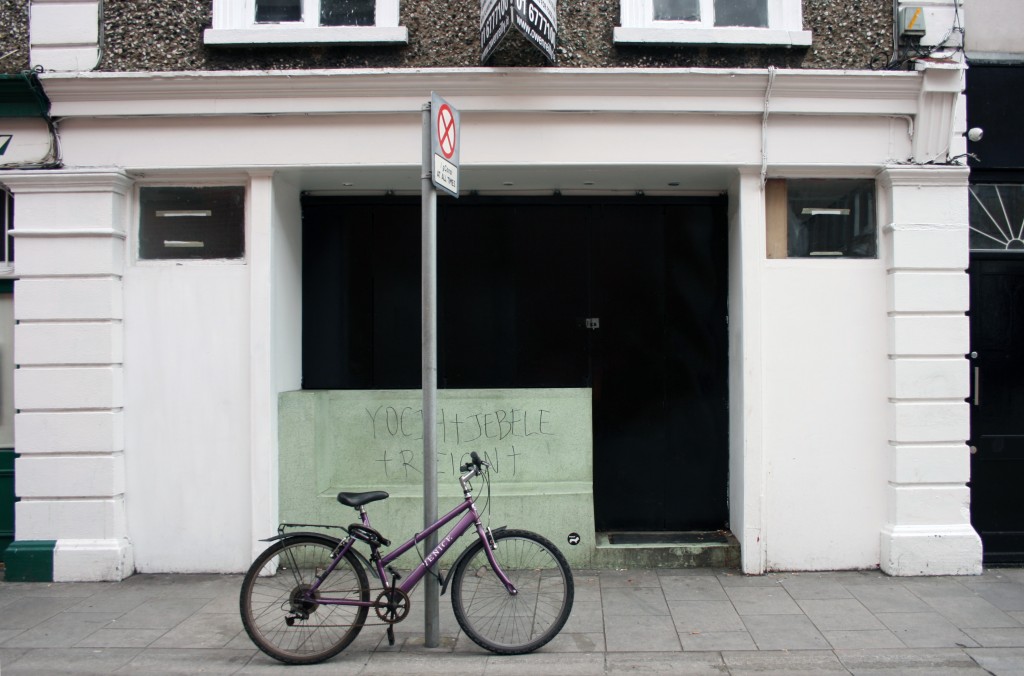 It's strange looking at the exterior of the former Milkbar, because the image of the project I have in my mind is of something sharp, pristine, and glowing off-white. The present reality is…filthy, but there are hints of its former glory.
The original project can be seen as-built on O'Donnell and Tuomey's website. It was completed in 2000, with Peter Carroll (now of A2 Architects) as project architect.
Designed for a takeaway sandwich and soup bar (with staff areas on the first floor), the cafe featured a terrazzo floor that rose to form a big, heavy terrazzo serving counter (with display cut-outs). At the window, it rose again as a standing counter, stepping down to become a bench at street level. The effect was very solid, as if spaces had been carved out to make the retail unit, and it felt like a brave move for such a small shop. Other fittings sat lightly around the mass of the terrazzo elements. Galvanised steel shutters folded out to close off the window and door, leaving the bench in the public realm outside of opening hours.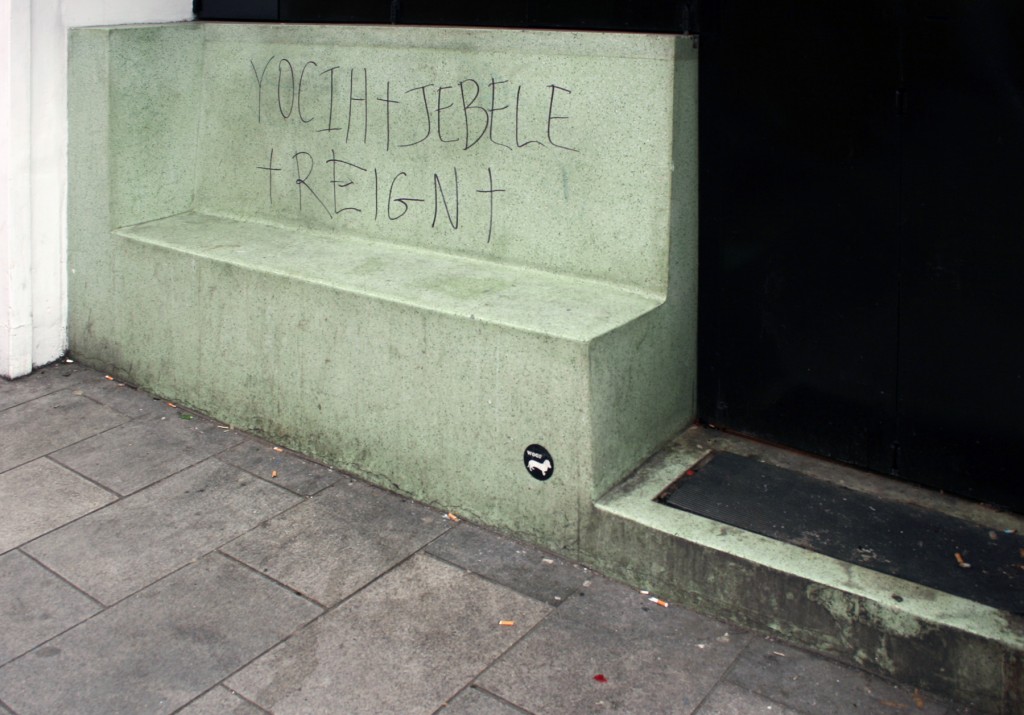 Unfortunately, the Milkbar closed, and it hasn't been in use since then. It's a pity, seeing the bench getting dirtier and knowing that it's just a hint of what continues back into the shop unit. From a Montague Street resident's account, the convivial, social intention of the bench remains a huge success, just late at night with drinkers. It's a beautiful project and it would be lovely to see a new occupier bring it back to life (and perhaps pressure-wash the bench) – the surrounding area has a huge captive lunchtime crowd and tons of sandwich bars, so this doesn't seem an impossible wish.
Update, April 2013: Hooray, the bench is back in action! The Green Bench Cafe opened in October and the menu looks tasty, but until this week, I either passed when it was closed or when I was without a camera. Better late than updateless?